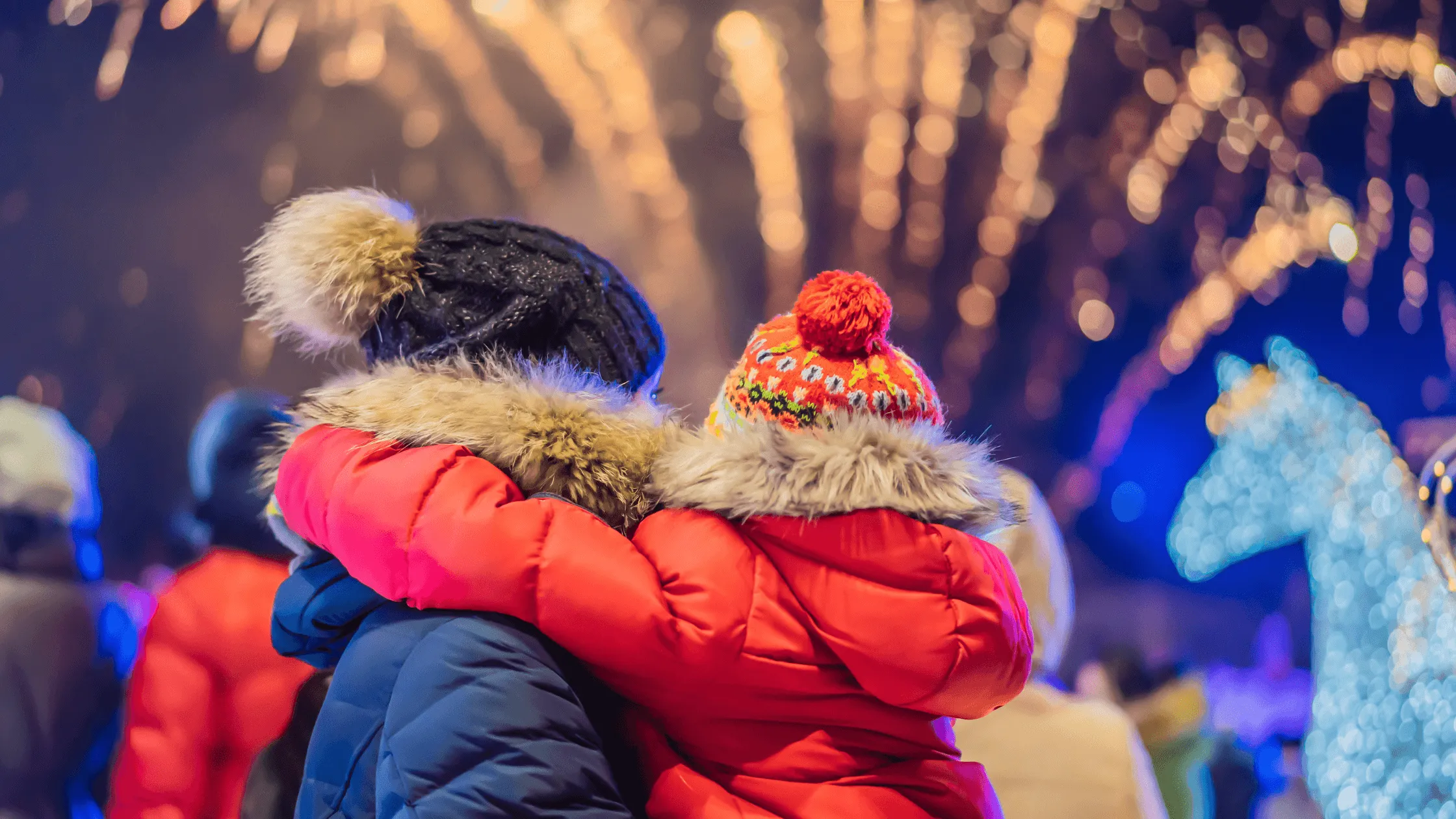 Winter Festivals in Newfoundland and Labrador
Nestled on Canada's eastern coast, Newfoundland and Labrador is a region known for its rugged beauty and rich cultural traditions. But during the winter months, this province takes on a whole new enchanting persona, as communities come alive with vibrant celebrations and events.  Newfoundland and Labrador welcomes visitors and locals alike to join in the joy of winter festivals. Let's explore some of the most captivating festivities that will warm your heart amidst the snow and ice.
The Spirit of Winter in Newfoundland and Labrador
Newfoundland and Labrador has an unparalleled charm when it comes to embracing the winter season. It's a time when communities come together, and traditions are celebrated with great fervor. The biting cold doesn't deter the locals from opening their doors and hearts to visitors, making it an ideal destination for those seeking unique winter experiences.
Mummers Festival: A Quirky Celebration of Tradition
The Mummers Festival is all about embracing mummering, a centuries-old tradition that brings people together in a fun and unique way. The festival offers workshops, forums with mummer experts, and educational events. Participants can craft jaw-snapping hobby horses and create their own homemade ugly sticks, immersing themselves in the heart of mummering.
The Grand Parade
The Mummers Parade is the pinnacle of the festival. On this day, the streets are filled with people of all ages, dressed in elaborate mummer disguises. Everyone becomes a mummer, indulging in whimsical and surprising behavior. It's a day where the ordinary becomes extraordinary, and the community bonds like never before.
Mummering is not just about costumes; it's about building strong social connections. The Mummers Festival ensures that this 300-year-old tradition remains a vibrant part of Newfoundland and Labrador's culture, keeping the spirit of community and tradition alive during the winter season. Don't miss the chance to join the ranks of mummers and experience this unique cultural celebration when you visit the province during the festive season.
Event Details:
Dates: November 25 to December 9th
Website: Mummers Festival
Merry and Bright Holiday Light Festival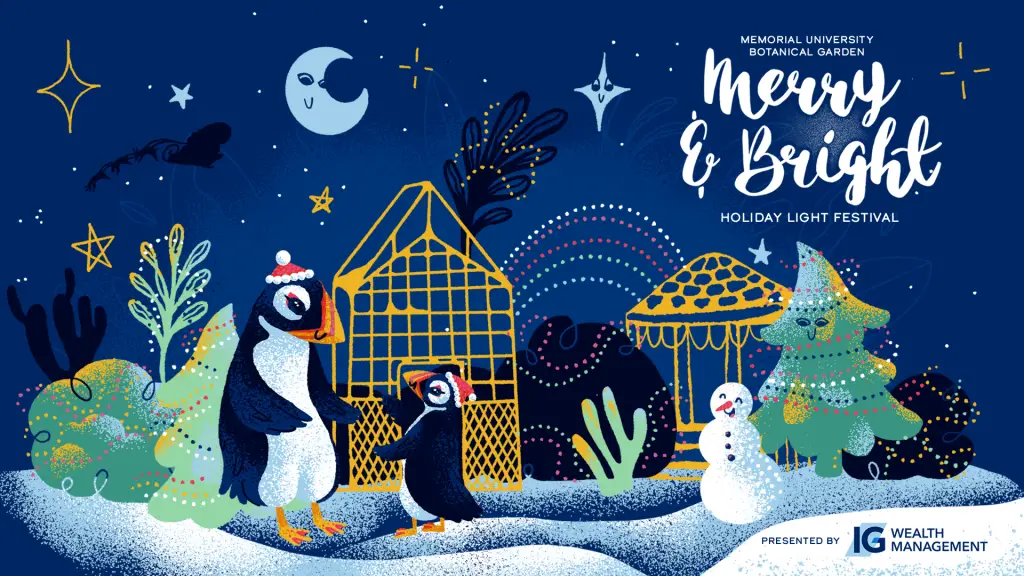 Picture this: walking through a garden adorned with thousands of twinkling lights, a path of pure magic illuminated just for you. As you stroll through this breathtaking display, the winter chill will be no match for the warm feeling of holiday joy that fills the air. The merry tunes of holiday music serenade your senses as you make your way through this winter wonderland.
What's a winter celebration without some delightful treats to savor? Our festival offers hot chocolate and snacks, perfect for keeping the cold at bay and treating your taste buds. And if you find your hands are a bit chilly, you can always warm up beside a crackling bonfire, a cozy retreat that adds to the festive ambiance.
Do you have any last-minute holiday shopping needs? No worries, because you can visit Garden Gifts, where you'll find a selection of unique and thoughtful presents, ensuring you're fully prepared for the gift-giving season.
Get Your Tickets
To be a part of this magical experience, make sure to secure your tickets, which are available for purchase through our website. The Merry and Bright Holiday Light Festival promises to be an unforgettable night of wonder that will leave you with cherished memories of the holiday season.
Event Details:
Location: 306 Mount Scio Road, St. John's (Parking at the Marine Institute, with shuttle service)
Dates: November 29-December 22, 2023, 5-8pm nightly
Tickets must be purchased in advance online. Buy Tickets here: Merry and Bright Festival Tickets
Mount Pearl Frosty Festival – A Winter Extravaganza
In the spirit of celebrating winter, the Mount Pearl Frosty Festival, which began its journey in 1983, has become a beloved tradition in Newfoundland and Labrador. This festival, held every February, takes place over nine thrilling days, bringing together a diverse array of indoor and outdoor activities to enchant people of all ages.
A Festival for Everyone
The primary goal of the Mount Pearl Frosty Festival is to engage the entire community in the joyful spirit of winter. Whether you're a local resident or a visitor, this festival has something for you. With over 40 events on the agenda, there's a wide range of activities to choose from, ensuring that there's never a dull moment during the festival.
Diverse and Accessible
One of the standout features of the Frosty Festival is its commitment to inclusivity. The festival prides itself on hosting events that are accessible to all, offering something for every member of the community to enjoy. From family-friendly activities to entertainment for adults, it's an event designed to bring people together, creating lasting memories for everyone involved.
Affordable Fun
Participating in the Frosty Festival doesn't break the bank. The organizers are dedicated to keeping admission prices affordable, making it easy for families and individuals to partake in the festivities without the worry of high costs. This commitment to affordability is just one more reason why the Mount Pearl Frosty Festival is cherished by so many.
Newfoundland and Labrador's winter festivals are a true testament to the province's spirit. These events showcase the warmth and hospitality of the locals and celebrate the unique beauty of this region during the winter months. Whether you're seeking nature adventures, cultural immersion, or community charm, these festivals have something to offer everyone. Embrace the winter spirit and create cherished memories in the snow-covered embrace of Newfoundland and Labrador.
If you know of any winter festivals in Newfoundland and Labrador that we might have missed, we'd love to hear from you. Your suggestions and insights are invaluable in helping us create a comprehensive resource for fellow travelers and festival enthusiasts. So, if you're aware of any winter events that should be on our radar, please don't hesitate to reach out and share the details with us.