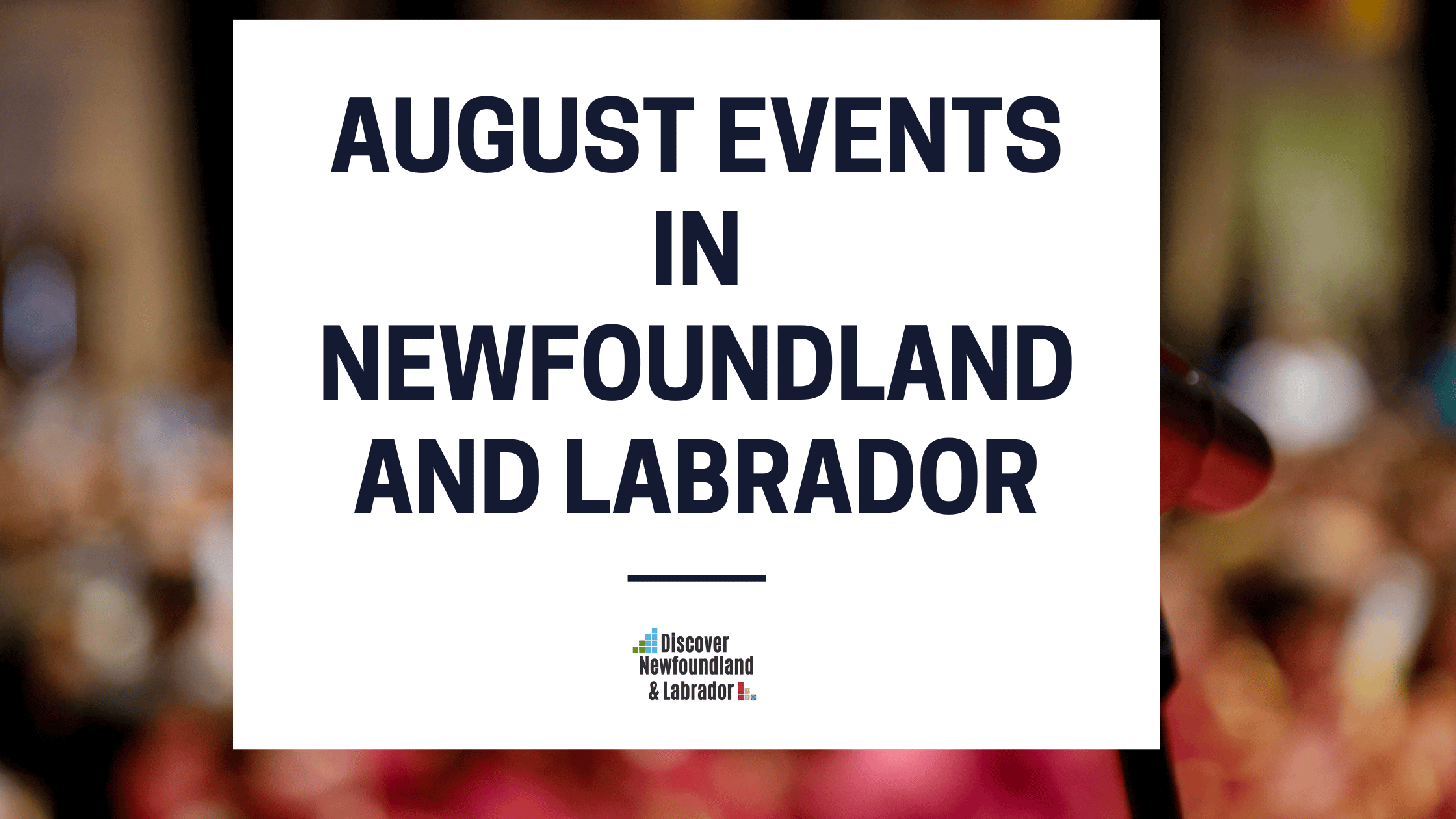 August Events in Newfoundland and Labrador
Introduction:
As the summer season reaches its peak, August brings an array of exciting events to Newfoundland and Labrador. From lively festivals to thrilling sports competitions, this month offers a plethora of activities that will keep you entertained and immersed in the vibrant culture of the province. Get ready to soak up the sun, enjoy incredible performances, and create lasting memories with these unmissable August events!
Event: Downtown Busker Festival
Date: August 5th-6th, 2023
Location: St. John's
The Annual Downtown St. John's Buskers Festival is an eagerly awaited event that promises entertainment and fun for the entire family. Set in the heart of downtown, this festival features three stages where an array of talented performers will captivate you with their skills and showmanship. From noon to 9 pm daily, you can move between stages and immerse yourself in a continuous lineup of performances. Be mesmerized by the juggling acts, amazed by the magic tricks, astounded by the acrobats, and amused by the comedians. The festival showcases a diverse range of talents, including performers whose acts defy traditional classification. Prepare to be dazzled as these extraordinary artists demonstrate their remarkable skills and leave you in awe. Don't miss out on this incredible showcase of talent and be sure to join us at the Annual Downtown St. John's Buskers Festival for a day filled with excitement and entertainment!
Event: Harbour Lights Festival
Date: August 3rd-6th
Location: Rocky Harbour
Join us at the Annual Harbour Lights Summer Festival in Rocky Harbour. Experience a weekend filled with family fun, including music, food, fireworks, kids' activities, and more. Enjoy stunning sunsets as you indulge in delicious moose burgers and local mussels. Listen to live music, get Screeched In, and make unforgettable memories. Don't miss this fantastic event!
Event: Royal St. John's Regatta
Date: First Wednesday in August (Weather permitting)
Location: Quidi Vidi Lake, St. John's
Immerse yourself in one of North America's oldest annual sporting events, the Royal St. John's Regatta. Gather along the shores of Quidi Vidi Lake to witness the exhilarating rowing races, where teams compete for victory and bragging rights. Enjoy the festive atmosphere, indulge in delicious food from local vendors, and join in the excitement of this cherished summer tradition. Whether you're a sports enthusiast or simply seeking a day of leisurely fun, the regatta offers a memorable experience for all.
Event: The Spongebob Musical
Date: August 10-13 and 17-20, 2023
Location: St. John's
Best Kind Productions presents the Broadway hit, THE SPONGEBOB MUSICAL, starring over 40 local youth performers.
Declared "BRILLIANT!" by The New York Times, the show will make its Newfoundland & Labrador premiere at Bowring Park's beautiful amphitheatre – August 10-13 and 17-20. (Admission at the gate)
"…a neon-sparkly party for the eyes and ears" (Daily Beast) Based on the Nickelodeon cartoon, The SpongeBob Musical is a splashy, inventive underwater adventure about an unlikely hero. SpongeBob, Patrick, Sandy, Squidward, Mr. Krabs and friends try to save the town of Bikini Bottom from being destroyed by the just-about-to-erupt Mount Humongous! Who do we turn to in times of crisis? The show is an allegory about climate change, equality, and the importance of friendship and community, that features a pop and rock-infused score by a legendary roster of Grammy® Award-winning songwriters, including Sara Bareilles, Cyndi Lauper, Panic! At the Disco, Aerosmith, Yolanda Adams, Plain White T's, They Might Be Giants and more.
"Wonders pour from the stage in a ravishing stream of color and invention" (Time Out New York). The SpongeBob Musical cooks up the ultimate Krabby Patty with ingredients like humanity, heart, and pure theatricality.
Directed by Kyle McDavid, Assistant Direction by Ben Tehrani, Choreography by Caitlin Harte and Kate Healey, Musical Direction by Rebecca Sellars, Costuming by Gina-Rae King
Thursday, August 10th to Sunday, August 13th, 2023, 6:30 PM
Thursday, August 17th to Sunday, August 20th, 2023, 6:30 PM
Saturday and Sunday Matinées (Aug. 12, 13, 19, 20) at 2:00pm
Admission (at the gate, cash only) $20 Adults / $15 Children 12 & Under
Cabot 500 Amphitheatre, Bowring Park.
The show is approximately 70 minutes, with no intermission.
Additional Events or Highlights:
– Cape St. Mary's Performance Series: Various dates in August, Cape St. Mary's Ecological Reserve
– Salmon Festival: August 31st – September 3rd, Grand Falls-Windsor
Conclusion:
August in Newfoundland and Labrador offers an abundance of events that celebrate the province's rich culture, music, and outdoor spirit. Whether you're drawn to folk festivals, thrilling rowing races, or discovering handmade crafts, this month has something for everyone. Embrace the summer vibes, immerse yourself in the vibrant atmosphere, and make lasting memories with these unforgettable August events. Plan your itinerary, gather your loved ones, and get ready for an incredible adventure in Newfoundland and Labrador!
Is there anything we missed or any specific event you would like us to add to the post?
We strive to provide the most comprehensive and up-to-date information to our readers, so please feel free to share your suggestions, recommendations, or any additional events that you believe deserve a spot on this list.
We value your input and want to ensure that our readers have access to the most comprehensive and accurate information possible.
Let us know how we can enhance this guide and make it an even better resource for all those seeking to explore the captivating events of August in Newfoundland and Labrador.