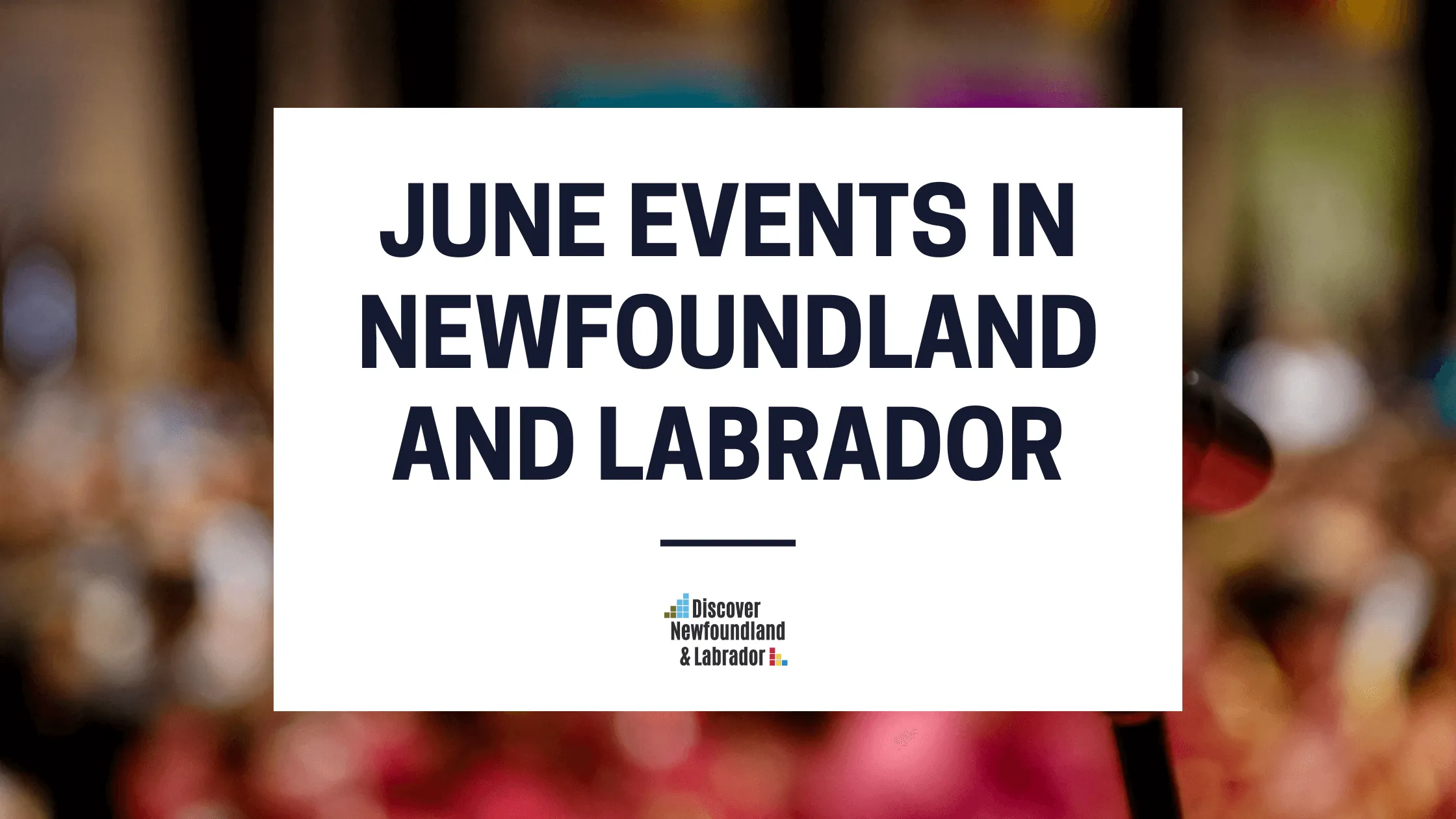 June Events in Newfoundland and Labrador
June is an incredible month for Newfoundland and Labrador, packed with thrilling events that cater to a wide range of interests. From festivals to concerts, sports events to cultural celebrations, there's something for everyone to enjoy.
Get ready to mark your calendars and make the most of this exciting month!
Event: The Iceberg Alley Performance Tent
Date: June 14th-24th
Location: St. John's
Website: https://icebergalleyconcerts.com/festival-information/
Description
The Iceberg Alley Tent Music Festival in St. John's, Newfoundland and Labrador is a captivating annual event that combines live music with stunning natural beauty. Set against the backdrop of icebergs drifting along the coastline, this festival brings together a diverse lineup of local and international artists, showcasing a range of musical genres. Held in a large tent near Quidi Vidi Lake, attendees can immerse themselves in the melodies while being surrounded by breathtaking scenery. Prepare for an unforgettable experience where music meets the majesty of icebergs at the Iceberg Alley Tent Music Festival.
Event: Gros Morne Paddlefest
Date: June 23th-25th, 2023
Location: Norris Point
Website: https://grosmornepaddlefest.com/
We are a passionate community of paddling enthusiasts, instructors, and ocean-loving individuals living in rural areas. Our deep connection with the water fuels our spirit and drives us forward.
The inception of Gros Morne Paddlefest aims to spread our expertise in paddling while fostering partnerships with local organizations. Together, we strive to create an unforgettable experience for participants in the magnificent Gros Morne National Park.
June in Newfoundland and Labrador promises an unforgettable lineup of events that showcase the province's vibrant culture, natural beauty, and warm hospitality. Whether you're a music lover, history enthusiast, nature seeker, or simply looking for family-friendly fun, there's an event tailored to your interests. Mark your calendars, gather your loved ones, and get ready to make cherished memories at these remarkable happenings. For more details and ticket information, visit the respective event websites and prepare yourself for an unforgettable June extravaganza!
If you have an event that you would like to include, please email us: editor@discovernewfoundlandandlabrador.com