Best Hotels in Gander Newfoundland and Labrador
Welcome to Gander, Newfoundland, a gateway to tranquility and adventure in the heart of the province. To ensure a remarkable stay, finding the perfect hotel is essential. In this blog post, we will showcase some of the best hotels in Gander, Newfoundland, highlighting their unique features and amenities.
The Allure of Gander, Newfoundland:
Gander beckons visitors with its natural beauty, warm hospitality, and a wealth of outdoor activities. Surrounded by pristine forests, serene lakes, and picturesque landscapes, this charming town offers a peaceful respite from the hustle and bustle of everyday life. Immerse yourself in the tranquility of Cobb's Pond Rotary Park or explore the nearby Kittiwake Coast, known for its rugged coastline, hiking trails, and opportunities for birdwatching. Gander's friendly locals and rich cultural heritage add to its allure, creating a welcoming atmosphere for all who visit.
Factors to Consider When Choosing a Hotel in Gander: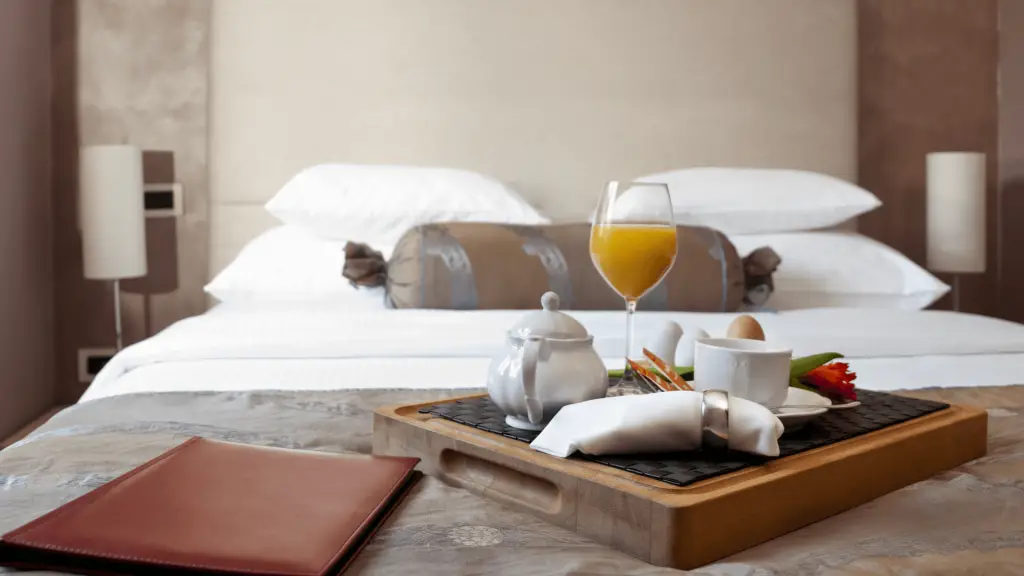 When selecting a hotel in Gander, several factors contribute to an exceptional stay. Location is key, as it determines accessibility to attractions and the convenience of your visit. Look for hotels that offer proximity to downtown Gander, ensuring easy access to dining, shopping, and local points of interest.
Amenities play a significant role in enhancing your stay. Comfortable accommodations, well-appointed rooms, and modern facilities are essential for a pleasant experience. Look for hotels that provide on-site dining options, allowing you to savour delicious meals without venturing too far. Additionally, amenities such as fitness centers, indoor pools, and business facilities offer added convenience and comfort.
Outstanding customer service is another crucial factor. Opt for hotels renowned for their warm hospitality, where the staff goes above and beyond to ensure a personalized and memorable experience. Attentive service and local recommendations from knowledgeable staff can make your stay truly exceptional.
Now, let's explore some of the best hotels in Gander, Newfoundland:
Sinbad's Hotel & Suites:
Nestled in the heart of Gander, Sinbad's Hotel & Suites is a prime choice for those seeking a comfortable and modern stay. The hotel prides itself on providing spacious, well-appointed rooms that ensure a peaceful night's rest. You can savour the culinary delights of Newfoundland at their on-site restaurant, where local flavours and warm hospitality converge. Sinbad's Hotel & Suites radiates the genuine friendliness that is characteristic of Newfoundland. Whether you're here for a short visit or an extended stay, you'll find this hotel to be a welcoming and convenient home base during your time in Gander.
Book Here: Sinbad's Hotel Gander
Comfort Inn Gander:
Conveniently located in close proximity to the Gander International Airport, Comfort Inn Gander is a go-to choice for travellers looking for comfort and accessibility. The hotel offers cozy and well-furnished rooms, making your stay pleasant and restful. The added convenience of complimentary breakfast ensures that you start your day off right. Situated in the center of town, it's a strategic hub for exploring Gander and the surrounding areas. Whether you're here for business or leisure, Comfort Inn Gander provides all the amenities you need to make your stay hassle-free and enjoyable.
Book Here: comfortinngander.com/reservations/
Albatross Hotel:
For those who crave a scenic and tranquil setting, the Albatross Hotel is a gem. Situated on the waterfront, this hotel offers a serene retreat where you can unwind and recharge. The comfortable rooms are complemented by an on-site restaurant serving delicious dishes. The location is not only picturesque but also provides easy access to Gander's attractions and various outdoor activities. The Albatross Hotel lets you experience Newfoundland's natural beauty while enjoying the comforts of modern hospitality.
Book Here: Albatross Hotel
Quality Hotel & Suites Gander:
Quality Hotel & Suites Gander offers a spacious and well-appointed accommodation option. With amenities like a fitness center, indoor pool, and on-site dining, this hotel ensures you have everything you need for a relaxing and enjoyable stay. Its central location is ideal for exploring Gander's attractions and taking advantage of the diverse outdoor activities the region has to offer. Whether you're travelling for business or leisure, this hotel combines comfort and convenience to enhance your stay in Gander.
Book Here: Quality Hotel Gander
Insider Tips for Exploring Gander Hotels, Newfoundland:
To make the most of your visit to Gander, consider these insider tips:
– Visit Silent Witness Memorial, a poignant tribute to the 256 people who lost their lives in the 1985 Arrow Air Crash.
– Explore Cobb's Pond Rotary Park, where you can enjoy walking
trails, wildlife viewing, and serene picnic spots.
– Discover the local history and aviation heritage at the North Atlantic Aviation Museum.
– Don't miss the opportunity to witness the beauty of Gander Lake, whether by embarking on a boat tour or simply relaxing by its shores.
Conclusion:
Gander, Newfoundland, invites you to experience tranquillity and embark on thrilling adventures in its pristine surroundings. By choosing the right hotel for your stay, you can elevate your experience and create lasting memories. Whether you prefer a centrally located hotel, a waterfront retreat, or a cozy bed and breakfast, the featured hotels in Gander offer a range of options to suit every traveller's needs. Immerse yourself in the charm of Gander and plan your dream getaway to this captivating destination. Unforgettable experiences await you!
Related Post:
Best Hotels In Corner Brook Newfoundland And Labrador
Best Hotels In St. John's Newfoundland And Labrador