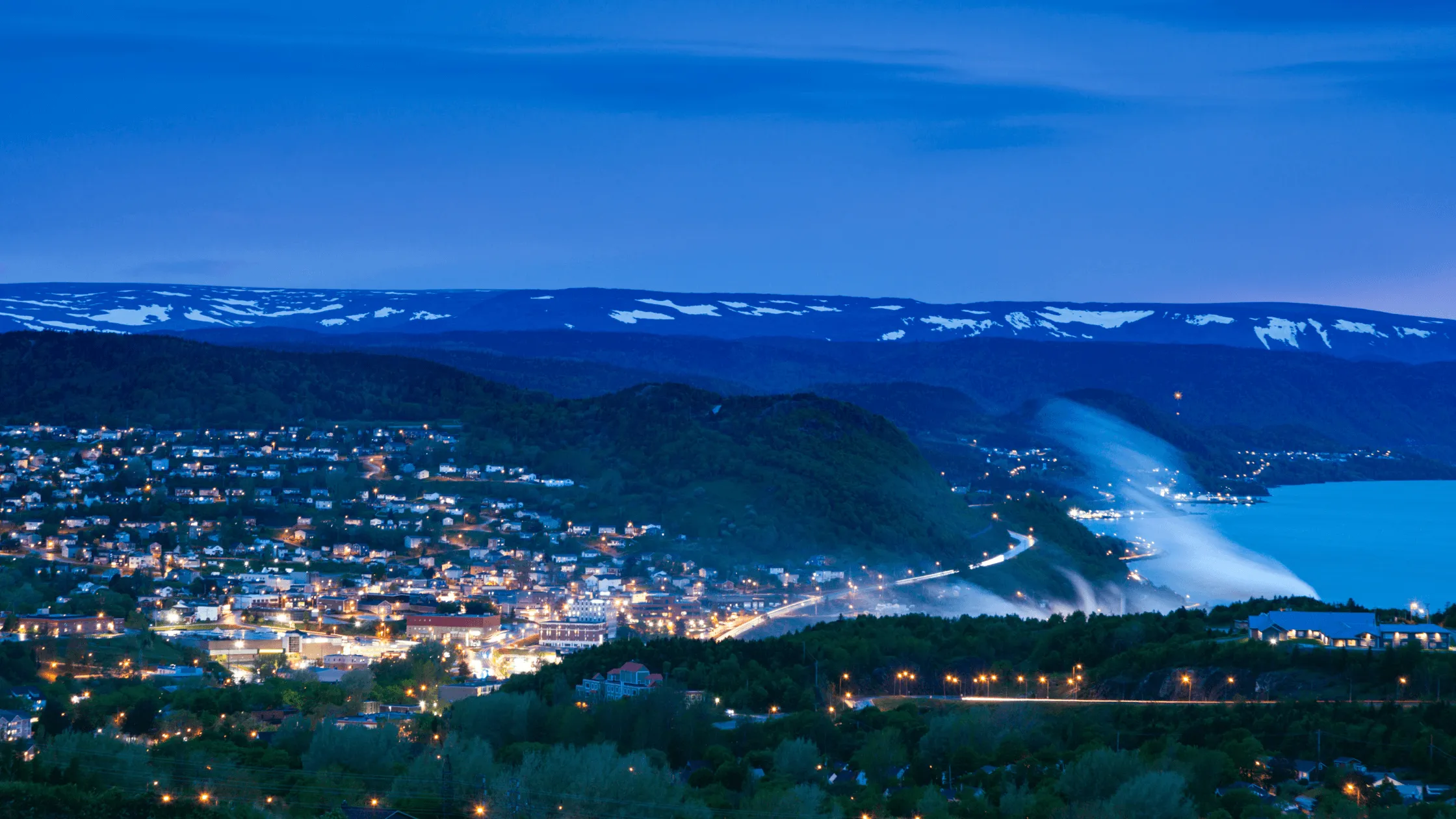 Best Hotels in Corner Brook Newfoundland and Labrador
Welcome to Corner Brook, Newfoundland, a destination where tranquility meets adventure amidst stunning natural landscapes and warm hospitality. To ensure a memorable stay, finding the perfect hotel is essential. In this blog post, we will showcase some of the top hotels in Corner Brook, Newfoundland, highlighting their unique features and amenities.
The Allure of Corner Brook, Newfoundland
Corner Brook captivates visitors with its breathtaking natural beauty and a wealth of outdoor activities. Nestled amidst rolling hills and surrounded by the waters of the Bay of Islands, this charming city offers unparalleled vistas and opportunities for outdoor exploration. Immerse yourself in the serenity of nearby Gros Morne National Park, a UNESCO World Heritage Site renowned for its rugged mountains, pristine fjords, and picturesque hiking trails. Corner Brook's vibrant arts scene, local festivals, and friendly residents add to the charm of this captivating destination.
Factors to Consider When Choosing a Hotel in Corner Brook
When selecting a hotel in Corner Brook, several factors contribute to an exceptional stay. Location is key, as it determines accessibility to attractions and the convenience of your visit. Look for hotels that offer proximity to the city center, ensuring easy access to dining, shopping, and local points of interest.
Amenities play a significant role in enhancing your stay. Comfortable accommodations, well-appointed rooms, and modern facilities are essential for a pleasant experience. Look for hotels that provide on-site dining options, allowing you to savour delicious meals without venturing too far. Additionally, amenities such as fitness centers, spas, and business facilities offer added convenience and comfort.
One crucial factor that sets hotels apart is outstanding customer service. Opt for hotels renowned for their warm hospitality, where the staff goes above and beyond to ensure a personalized and memorable experience. The genuine care and attention provided by the hotel staff can elevate your stay to an unforgettable level.
Now, let's explore some of the top hotels in Corner Brook, Newfoundland:
Marble Inn Resort

Nestled in the serene Humber Valley, Marble Inn Resort offers luxurious accommodations with stunning views of the surrounding mountains. Enjoy spacious suites, gourmet dining, a spa, and easy access to outdoor activities.
Website: explorenewfoundland.com
Greenwood Inn & Suites

Located near the city center, Greenwood Inn & Suites provides comfortable rooms, an on-site restaurant, and modern amenities. Its central location allows for easy exploration of Corner Brook's attractions and nearby natural wonders.
Website: greenwoodhotel.ca
Glynmill Inn

Step into history at Glynmill Inn, a beautifully restored Tudor-style inn with charming rooms and a cozy pub. This historic hotel offers a blend of old-world charm and modern comforts, along with easy access to downtown Corner Brook.
Website: Glynmill Inn
Quality Inn Corner Brook

Offering comfortable accommodations and a range of amenities, Quality Inn Corner Brook is a popular choice for visitors. Enjoy complimentary breakfast, a fitness center, and a convenient location near shopping and dining options.
Website: qualityinncornerbrook.com
Comfort Inn Corner Brook

Situated near major attractions and outdoor activities, Comfort Inn Corner Brook offers comfortable rooms, complimentary breakfast, and friendly service. It serves as a convenient base for exploring the area.
Website: Comfort Inn Corner Brook
Hew and Drew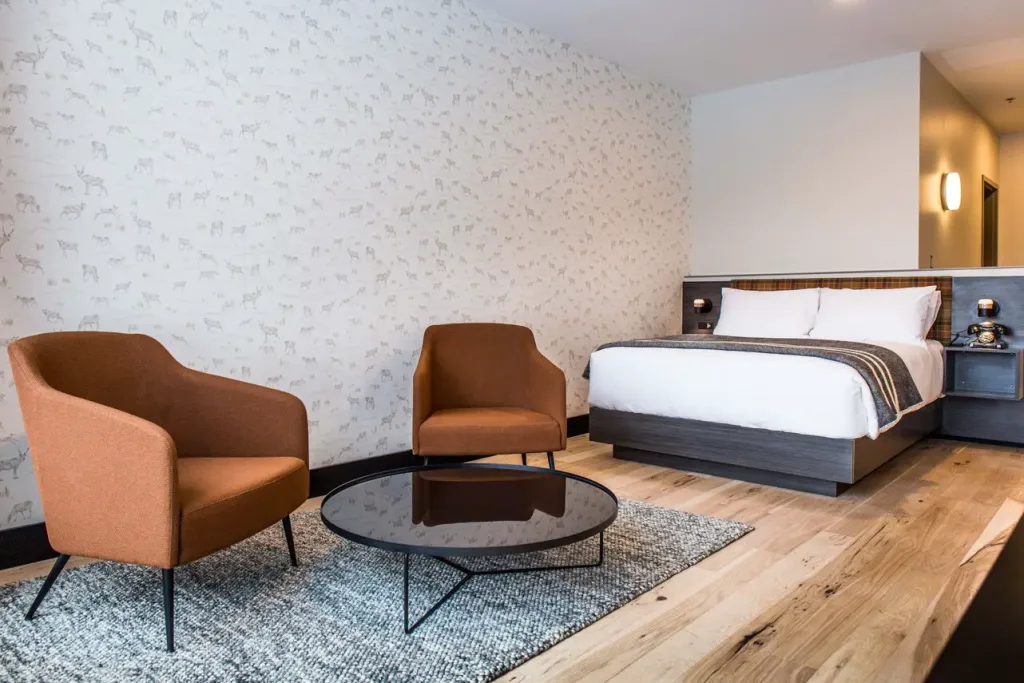 Located on West Street in the vibrant downtown area of Corner Brook, The Hew & Draw Hotel provides exceptional lodging and a meticulously designed encounter with the wonders of Western Newfoundland. As a family-owned and operated establishment, they pride ourselves on creating a relaxed yet upscale atmosphere. Their collection of 36 guest suites is individually crafted, paying homage to the captivating allure and abundant resources found throughout the region.
Website: hewanddraw.ca
Insider Tips for Exploring Corner Brook, Newfoundland:
To make the most of your visit to Corner Brook, consider these insider tips:
– Explore Gros Morne National Park, where you can hike scenic trails, enjoy boat tours, and immerse yourself in nature's beauty.
– Discover Corner Brook's vibrant arts scene by visiting local galleries and attending performances at the Arts and Culture Centre.
– Take a stroll along the Captain James Cook Historic Site, where you can learn about the city's history and enjoy panoramic views of the bay.
– Don't miss the annual Corner Brook Winter Carnival, a lively celebration of winter activities and local culture.
Corner Brook, Newfoundland, invites you to embrace tranquility and embark on thrilling adventures. By choosing the right hotel for your stay, you can enhance your experience and create lasting memories. Whether you prefer a luxurious resort, a historic inn, or a cozy bed and breakfast, the featured hotels in Corner Brook offer a range of options to suit every traveler's needs. Immerse yourself in the charm of Corner Brook and plan your dream getaway to this captivating destination. Your unforgettable journey awaits!