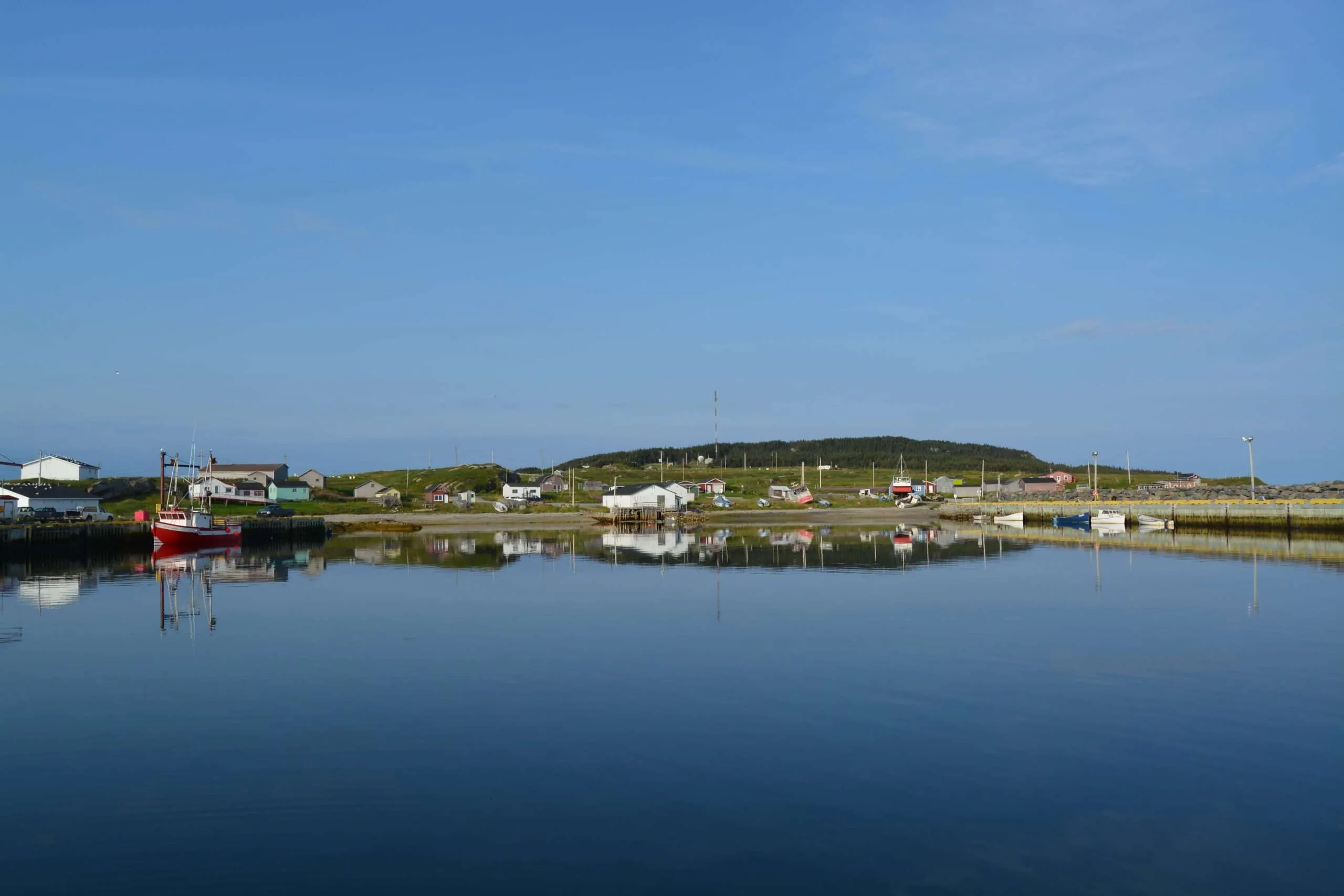 Things to Do in Cow Head Newfoundland Travel Guide
Tucked away within the breathtaking landscapes of Gros Morne National Park on Newfoundland's Great Northern Peninsula lies the picturesque town of Cow Head Newfoundland and Labrador Canada. This hidden paradise beckons travellers with its abundant natural beauty, captivating cultural experiences, and thrilling outdoor adventures. In this travel guide, we will unveil things to do in Cow Head, helping you plan an unforgettable trip filled with mesmerizing sights, delectable cuisine, and must-do activities.
How to Get There: Cow Head is accessible by road, air, and sea, making it a convenient destination for travellers.
By Road: If you're driving, Cow Head can be reached via the Trans-Canada Highway (Route 430) that runs through Gros Morne National Park. The nearest major city is Corner Brook, which is approximately a 4-hour drive away. Along the way, you'll be treated to scenic views of the island's western coast.

Cow Head is situated approximately 748.3 kilometres (465 miles) northwest of St. John's, the provincial capital. The most convenient way to reach this enchanting town is by car, granting you the freedom to explore the surrounding region at your leisure. Starting from St. John's, embark on the Trans-Canada Highway (NL-1) westward and then transition to the Viking Trail (NL-430) heading north toward Cow Head. The journey typically takes around 7 to 8 hours, allowing for variations due to traffic and weather conditions.

By Air: The closest airport to Cow Head is Deer Lake Regional Airport (YDF), located about a 1.5-hour drive away. Several airlines offer flights to Deer Lake from cities such as St. John's and Halifax. From Deer Lake, you can rent a car or arrange for transportation to Cow Head.
By Sea: Newfoundland is accessible by ferry from the mainland of Canada, particularly from North Sydney, Nova Scotia, to Port aux Basques or Argentia. Once you arrive in Newfoundland, you can drive to Cow Head, enjoying the island's scenic beauty along the way.
Accommodations:
Cow Head caters to a range of budgets and preferences with its diverse selection of accommodations. Whether you seek a cozy bed and breakfast, a charming inn, or a comfortable vacation rental, this town has you covered. Popular choices include the inviting Sea Breeze Bed and Breakfast, the welcoming Shallow Bay Motel, and the idyllic Ocean View Cottages. It is advisable to book your accommodation in advance, particularly during the peak summer season, to secure your preferred lodging.
Places to Eat in Cow Head:
As part of your visit to Cow Head, make sure to include a dining experience at the delightful Shallow Bay Family Restaurant. Nestled amidst the stunning views of scenic Shallow Bay and "The Head," this restaurant offers not only a delectable meal but also a picturesque backdrop to enhance your dining experience.
With seating available for up to 100 guests, the Shallow Bay Family Restaurant provides a comfortable and welcoming atmosphere for diners. Whether you're seeking a taste of Newfoundland's renowned seafood or craving local favourites, their diverse menu has something to satisfy every palate.
One of their specialties is seafood, featuring a range of dishes made from the freshest catch available. From traditional Newfoundland seafood dinners to mouthwatering lobster (available during the lobster season from May 5 to July 1), you'll have the opportunity to savour the flavours of the region's bountiful waters.
If you're in the mood for something different, the restaurant also offers Greco Pizza, a popular choice known for its delicious toppings and quality ingredients. Additionally, Viking Chicken is another highlight on their menu, offering a savoury and flavorful option for those seeking a non-seafood dish.
Beyond the delectable food, the Shallow Bay Family Restaurant ensures a comfortable dining experience, as it is air-conditioned for your enjoyment. So, whether you're stopping by for a leisurely lunch or a memorable dinner, you can dine in a pleasant and refreshing environment.
Things to Do in Cow Head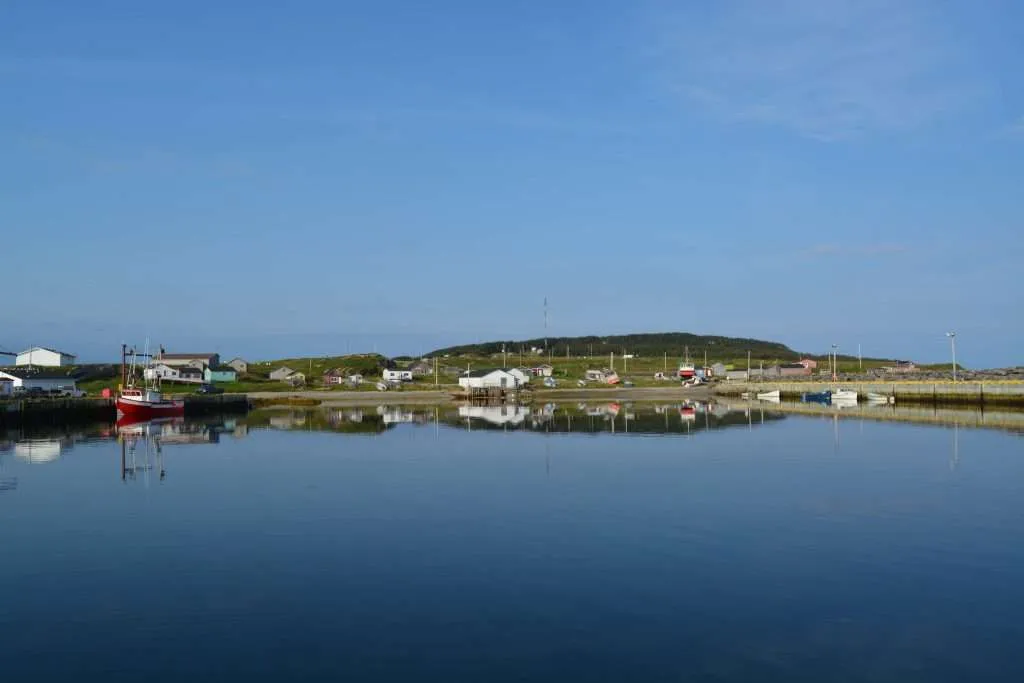 Cow Head and its surroundings offer a treasure trove of activities and attractions suitable for visitors of all ages and interests. Embrace these must-do experiences during your stay:
1. Hiking in Gros Morne National Park: One of the crown jewels of Cow Head is its immediate access to the remarkable Gros Morne National Park. Hiking enthusiasts are in for a treat with an extensive network of trails that meander through the park's awe-inspiring landscapes. Whether you're an experienced hiker looking for a challenging trek or a family seeking a leisurely stroll, you'll find a trail to suit your preferences. Witness the breathtaking vistas from atop rocky bluffs, explore lush forests, and immerse yourself in the tranquility of pristine lakes. Each step reveals a new facet of the park's natural beauty, from cascading waterfalls to the fascinating geological wonders that lie beneath your feet. Be sure to bring your camera, as you'll want to capture these moments of pure serenity and wonder.
2. Gros Morne Theatre Festival: A highlight of the summer season in Cow Head is the Gros Morne Theatre Festival. This annual extravaganza captivates audiences of all tastes with a rich tapestry of theatrical productions, musicals, and cultural performances. Take your pick from a diverse lineup of shows that embody the essence of Newfoundland and Labrador's storytelling tradition. The festival's talented performers and the cozy venue create an intimate atmosphere that ensures an evening filled with laughter, tears, and unforgettable memories. It's an experience that encapsulates the heart and soul of the community, and you won't want to miss it.
3. Relaxation at Shallow Bay Beach: For those seeking relaxation and family-friendly activities, Shallow Bay Beach is the ideal destination. This beautiful sandy beach offers a serene oasis where you can unwind and soak in the natural beauty of the surroundings. Let the soft, golden sands cushion your feet as you stroll along the shoreline, collecting seashells and treasures left by the tides. The shallow waters are perfect for swimming, making it a great spot for families with children. Whether you're sunbathing, enjoying a seaside picnic, or simply taking in the breathtaking sunsets over the Gulf of St. Lawrence, Shallow Bay Beach provides a peaceful retreat for all.
4. Exploring the Local Arts and Crafts Scene: Cow Head and the surrounding area are brimming with artistic traditions waiting to be discovered. Visit local galleries, studios, and shops to immerse yourself in the region's creative spirit. Here, you'll find a rich tapestry of handmade treasures that reflect the unique character of Cow Head. From intricate pottery and woodwork to vibrant paintings and textiles, these creations embody the essence of the community and the rugged beauty of Newfoundland and Labrador. Take home a piece of Cow Head's artistic heritage as a cherished memento of your visit or as a gift to remember the warmth and creativity of the local artisans.
Travel Essentials:
As you prepare for your trip to Cow Head, ensure you pack these essential items:
1. Comfortable Walking Shoes: With numerous outdoor activities and hiking opportunities, a sturdy pair of shoes is indispensable.
2. Layered Clothing: Newfoundland 3. Camera: Capture the mesmerizing landscapes and charming townscapes of Cow Head, allowing you to relive your journey and share its beauty with others.
4. Sunscreen and Insect Repellent: Shield yourself from the sun's rays and pesky insects as you immerse yourself in outdoor adventures.
5. Reusable Water Bottle: Stay hydrated throughout your explorations of the great outdoors, reducing waste and protecting the environment.
Climate:
Experience the changing seasons of Newfoundland and Labrador. Cow Head enjoys a maritime climate, with mild summers and snowy winters. Each season brings its own charm, from summer hikes and walking trails to winter wonderlands.
Cow Head's Rich History:
The roots of Cow Head extend back to the early 1800s when European fishermen settled in the area, drawn by its abundant marine resources. Over time, the community flourished, relying on both fishing and logging industries for its livelihood. As you venture through the town, you'll encounter historical landmarks and sites that offer glimpses into its intriguing past.
One notable site to visit is the Dr. Henry N. Payne Community Museum, a small yet captivating museum that showcases local artifacts, historical photographs, and exhibits depicting the town's fishing and logging industries. Exploring this museum provides a deeper understanding of the community's heritage and the challenges faced by its early settlers.
Another historical gem worth exploring is the Cow Head Lighthouse, which grants magnificent views of the coastline and the town itself. This well-preserved lighthouse serves as a poignant reminder of Cow Head's maritime history and offers an ideal spot for photography enthusiasts and those seeking tranquil moments amidst breathtaking scenery.
Conclusion:
Cow Head stands as an undiscovered paradise on Newfoundland's Great Northern Peninsula, offering travellers a harmonious blend of natural splendor, cultural immersion, thrilling adventures, and captivating history. While you plan your visit, make sure to allocate time to delve into the town's rich past, as it adds depth and charm to your overall experience. Whether you're a nature enthusiast, a history aficionado, or simply seeking a rejuvenating getaway, Cow Head promises to leave an indelible mark on your heart and soul.