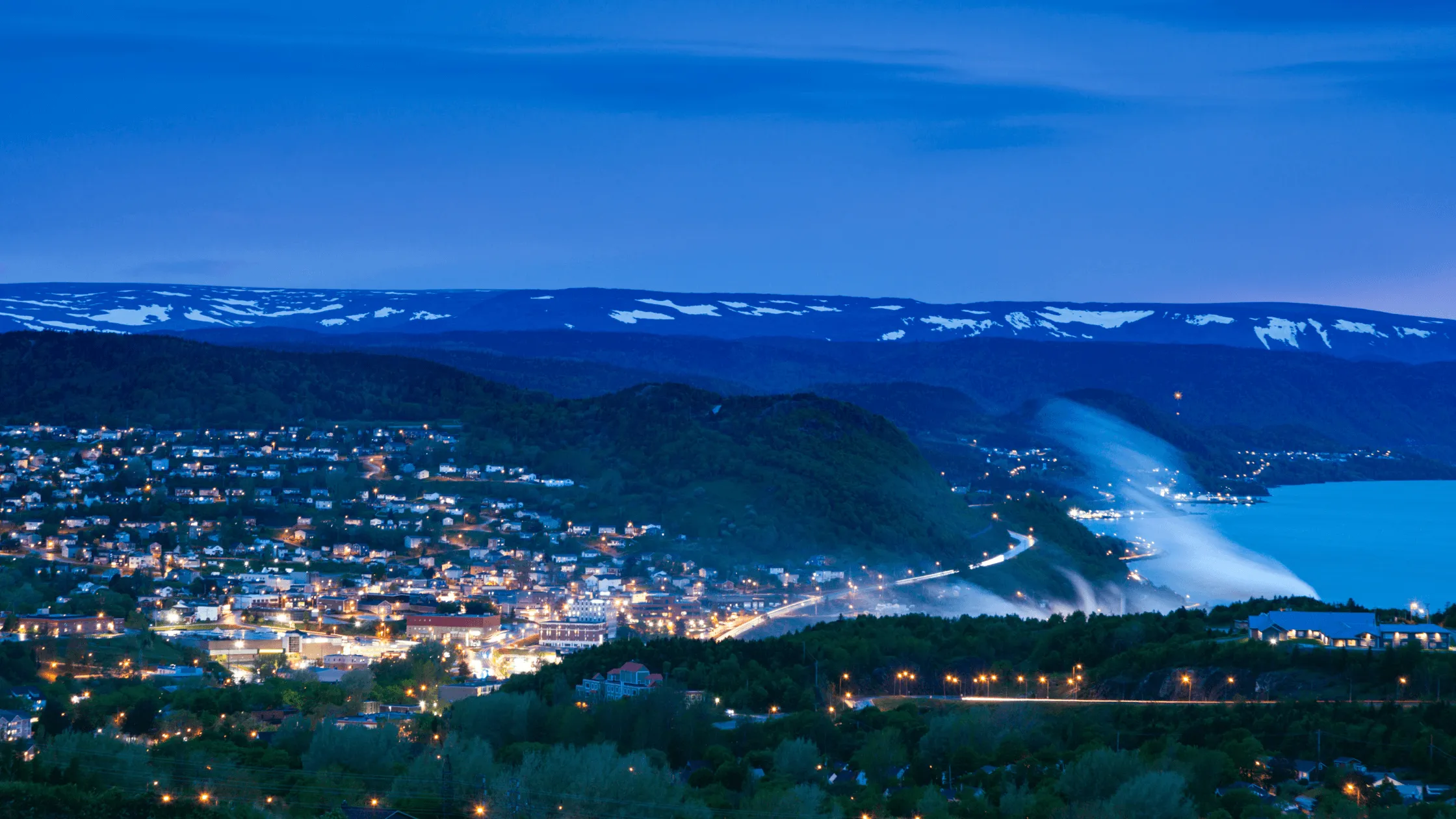 Things to Do In Corner Brook Newfoundland and Labrador
Welcome to Corner Brook, Newfoundland, a picturesque city nestled amidst breathtaking natural beauty and a vibrant cultural scene. Whether you're a first-time visitor or returning to this charming destination, we've crafted a comprehensive guide to help you make the most of your time in Corner Brook. From scenic outdoor adventures and cultural experiences to delightful dining options and local attractions, this guide will ensure your visit to Corner Brook is nothing short of extraordinary.
Key Attractions
Marble Mountain
Embark on an exhilarating adventure at Marble Mountain, a renowned ski resort that offers both winter and summer activities. Enjoy skiing or snowboarding during the colder months, and hike or bike the scenic trails when the snow melts. Take in the panoramic views and make unforgettable memories.
Captain James Cook Historic Site
Delve into Corner Brook's rich history at the Captain James Cook Historic Site. As you explore this landmark, you'll uncover the story of Captain James Cook's expedition to the region in the 18th century. The site's exhibits and artifacts provide a captivating glimpse into the past, offering insights into the cultural heritage that shaped Corner Brook into the charming city it is today.
Blow-Me-Down Mountains
For nature enthusiasts and hikers, the Blow-Me-Down Mountains present an unforgettable opportunity to connect with the wilderness. Just beyond the city's borders, these mountains offer a diverse range of trails that wind through lush forests, rocky terrains, and breathtaking landscapes. As you hike along the paths, you'll encounter awe-inspiring waterfalls, panoramic vistas, and a sense of tranquility that can only be found in the heart of nature.
Best Places to Eat
Newfound Sushi
Savour the flavours of Newfoundland at Newfound Sushi, a local favourite. Indulge in a variety of sushi rolls, including creative options with a Newfoundland twist. Don't miss their signature dish, the "Jiggs' Dinner Roll," which combines traditional Newfoundland cuisine with the art of sushi.
The Glynmill Inn Dining Room
Experience fine dining at The Glynmill Inn Dining Room, located within the historic Glynmill Inn. Delight in a culinary journey featuring delectable dishes crafted with fresh, locally sourced ingredients. Immerse yourself in the elegant ambiance of this charming establishment.
Brewed Awakening
Start your day with a visit to Brewed Awakening, a cozy café offering a range of gourmet coffees and delicious breakfast options. Treat yourself to their freshly baked pastries and sandwiches, and enjoy the warm and welcoming atmosphere.
Hew and Draw Boutique Hotel, Best Coast Restaurant, and Boomstick Brewing Co.: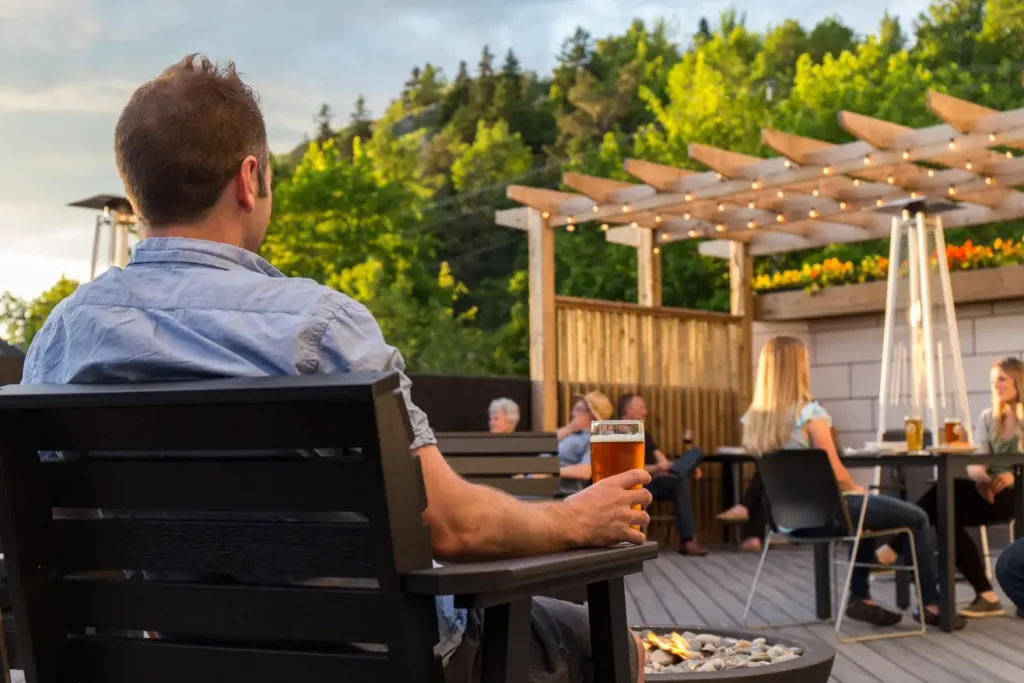 Corner Brook's culinary scene just got even more exciting with the addition of Hew and Draw, a boutique hotel that seamlessly combines dining and craft brewing.
Best Coast Restaurant, nestled within the hotel, promises a dining experience that's as exceptional as the locale itself. Fresh, local ingredients are transformed into delectable dishes that celebrate Newfoundland's flavors.
And for beer enthusiasts, Boomstick Brewing Co., also part of the same complex, offers an impressive selection of craft brews to complement your meal.
What sets Hew and Draw apart is its versatility; it's not just a place to dine but also to stay and unwind. The boutique hotel provides a cozy and inviting atmosphere for travelers seeking comfort and style during their visit to Corner Brook. Moreover, if you're looking to balance your indulgence with wellness, you're in luck. Hew and Draw hosts rooftop yoga sessions every other Wednesday, allowing you to embrace the beauty of the outdoors while nurturing your well-being. Don't miss the opportunity to book your spot and find harmony amidst the breathtaking Newfoundland landscape. Whether you're a guest or simply stopping by for a meal, Hew and Draw offers a truly immersive experience that captures the essence of Corner Brook's hospitality and charm.
Outdoor Activities
Corner Brook Stream Trail
Take a leisurely stroll or bike ride along the Corner Brook Stream Trail, a scenic path that winds through lush forests and alongside the tranquil stream. Enjoy the peaceful ambiance and the opportunity to spot local wildlife.
The path meanders alongside the tranquil stream, revealing hidden pockets of beauty where sunlight dances on the water's surface. Towering trees form a natural canopy that lets slivers of sunlight filter through, creating a captivating play of light and shadow. Your senses are treated to a symphony of bird songs, the distant murmur of the water, and the occasional rustle of wildlife hidden among the foliage.
Humber River Paddling
Embark on a paddling adventure on the Humber River, a popular spot for kayaking and canoeing. Rent equipment from local outfitters and experience the serenity of gliding along the river, surrounded by stunning landscapes.
Each gentle paddle stroke becomes a rhythmic meditation, allowing you to become one with the water and the landscapes that stretch before you.
The river's calm expanse is bordered by a tapestry of lush greenery, framing your passage with vibrant foliage and occasional wildflowers. Time seems to slow down as you navigate the river's curves, encountering serene alcoves and inviting spots to pause and reflect. As you drift along, the towering trees mirror themselves on the water's mirror-like surface, creating a mesmerizing symphony of reflections that dance with every ripple.
Margaret Bowater Park
Relax and unwind in Margaret Bowater Park, a picturesque green space located in the heart of Corner Brook. Take a leisurely walk, have a picnic, or simply sit back and appreciate the natural beauty that surrounds you.
This park is a haven where the city's pace gently fades into the background, allowing you to connect with the soothing embrace of nature. The scent of freshly cut grass mingles with the gentle breeze, creating an atmosphere that is both calming and invigorating.
As you take leisurely steps along the park's pathways, you'll discover pockets of tranquillity where you can simply be. Families gather for joyful picnics, couples find romantic nooks for quiet conversations, and solo adventurers find solace beneath the shade of towering trees. The park's serenity encourages mindfulness, making it the perfect place to escape the demands of the day and find solace in the present moment.
Zip Lining at Marble Zip Tours
Marble Mountain in Newfoundland offers year-round excitement with its thrilling zip line experience. Soar on 9 lines, reaching up to 2,000 feet in length and 285 feet in height, all while taking in stunning views. And don't miss the heart-pounding Spider Challenge for an added thrill!

Cultural Experiences
Corner Brook Museum and Archives
Immerse yourself in the history and culture of Corner Brook at the Corner Brook Museum and Archives. Discover artifacts, photographs, and displays that showcase the city's heritage and its evolution over the years.
Public Art Tour
Embark on a self-guided tour of Corner Brook's vibrant public art scene. Admire colourful murals, sculptures, and installations that adorn the city's streets, adding a touch of creativity to your exploration.
Nearby Natural Wonders
Gros Morne National Park
Take a day trip to Gros Morne National Park, a UNESCO World Heritage Site renowned for its striking landscapes. Hike the iconic Gros Morne Mountain, explore the scenic Western Brook Pond fjord, and immerse yourself in the raw beauty of this natural wonder.
Lark Harbour
Visit the picturesque fishing village of Lark Harbour, located just a short drive from Corner Brook. Stroll along the waterfront, watch fishermen at work, and enjoy the serene ambiance of this charming coastal community.
Corner Brook, Newfoundland, offers a delightful blend of outdoor adventures, cultural experiences, and culinary delights. By exploring its key attractions, indulging in local cuisine, immersing yourself in outdoor activities, engaging with its culture, and discovering nearby natural wonders, you'll create cherished memories and experience the true essence of this captivating city. Let Corner Brook's natural beauty and warm hospitality leave a lasting impression as you explore all it has to offer.
Related Posts
Places to Stay in Corner Brook
Places to Eat in Corner Brook